Late summer is the season for sweet local corn in New England.  Today I am introducing a corn soup that is a perfect dish to make with the sweet local corn. This soup uses "Dashi" broth instead of the typical chicken, beef, or vegetable broth. You can purchase dashi broth (powder) at your Asian or Japanese markets, or you can make it yourself.
Pureed Corn Soup
2 cobs of fresh local Corn
500cc Dashi Broth
a pinch of Salt
1.  Slice the corn kernels off of the cob.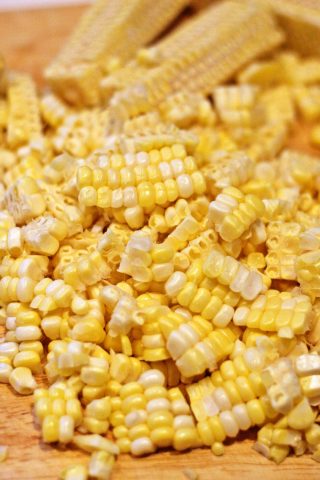 2.  Place the corn kernels and the cobs inside a pot. Add the broth and salt. Simmer until the corn kernels become soft.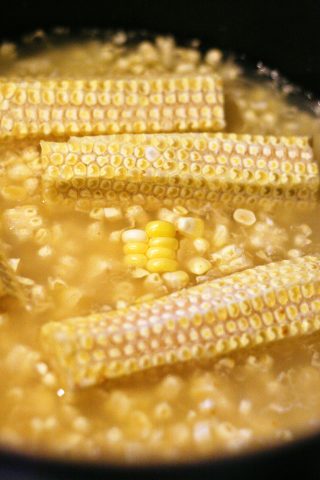 3.  Take out the cobs and dispose. Blend the corn kernels and the broth in a blender until it is smooth. Add more salt if necessary.
4.  Strain the liquid.
5.  Refrigerate and serve cold.
You could decorate the soup with some corn kernels if you set aside some before blending.
You can serve this soup chilled when the weather is still hot. Using a glass bowl, it would look icy and refreshing.
Related articles: